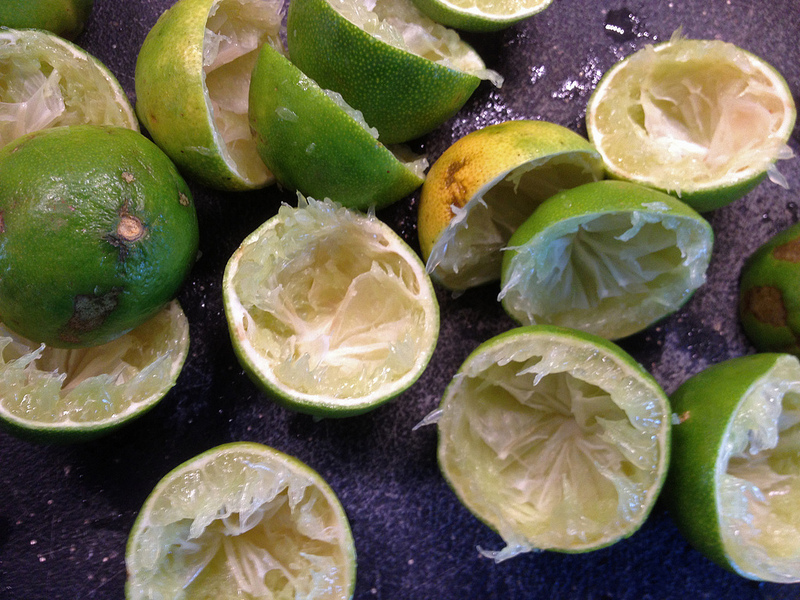 18 Dec

Facebook's Slow Squeeze on Small Business

Something's amiss for businesses on Facebook. I have 300 Facebook fans on my business page – on average, only 40 people see my posts. If you've experienced the same, you're not alone. Facebook has been narrowing the reach of your posts for years. The fans you worked so hard to gain, that liked your page and want to see updates, are not seeing your posts.

Since Facebook debuted business pages in 2007, the company has been experimenting with ways to turn a profit on the millions of businesses promoting their brand on the site. The benevolence of Facebook offering a free and effective marketing platform was quickly dispelled at the same debut, where Facebook Ads were also unveiled.
Lackluster ads and fake Likes
Facebook expected the ads to more than cover the cost of offering free business pages. The ad platform was heralded as revolutionary – showing ads based on likes and activities for a more targeted and effective experience. The company scoffed at the archaic marketing methods of throwing ads at the wall and seeing if they stick.
It turns out the social-infused advertising engine is hard to build and isn't as popular as Facebook imagined. Marketers rated business value poorly for Facebook Ads, ranking them below traditional online advertising and email marketing1. Facebook themselves have started to back off their revolutionary claims2 and sheepishly admitted that their ads are annoying.
The "Likes" gained by buying Facebook Ads have also come into question. The BBC ran an experiment, creating a fake company selling virtual bagels – purchasing ads gained them over 3,000 likes for a non-existent company, mostly from foreign users with thousands of Likes. Facebook refuted the experiment at the time, but several months later announced a crackdown on fake Likes.
I saw the effects of the crackdown personally. I ran my own Facebook Ads when I first started my Etsy business; the Likes on my page jumped dramatically, but I didn't see any increase in comments or clicks. Many of my "fans" disappeared after the crackdown. Those that remained skewed my stats. Facebook claims to this day that my target market is 18-21 years old, a statistic I know to be false from sales and demographics on this site. The fake likes that remain have rendered the site's analytics useless.
Shaking the purses of business
The crumbling of Facebook Ads forced the company to reconsider how to make money from business pages. The first foray was inadvertant; in 2011, Facebook changed the news feed from displaying the most recently posted updates to Top Stories. The change was made to raise the most important updates to the top, akin to a daily newspaper – but it also had the effect of burying posts from business pages that were deemed as weaker social connections.
Businesses were up in arms over the change. Facebook admitted that posts from business pages reached an average of 12% of fans after Top Stories debuted. In the face of outrage, Facebook quickly announced a new product to help businesses regain the reach that they previously enjoyed for free – Reach Generator. For a modest fee, Facebook would generously restore the reach they cut out from under you. It set a dangerous precedent that has become reality in the last few years; businesses see their reach consistently drop with every Facebook update – and Facebook keeps offering new paid options to regain ground.
Reach Generator was short-lived; later in 2012, Facebook announced a new feature – sponsored posts. Rather than allowing businesses to pay a monthly fee and regain a reasonable reach within their fan base, sponsored posts meant that businesses could pay per post to reach fans.
Getting an edge on EdgeRank
Large businesses watched their Facebook bill go up every month as they struggled to maintain relevance on the site. Small and independent businesses searched desperately for ways to game the system.  The ranking formula for posts was initially dubbed EdgeRank, and a great deal of information started popping up about how to cheat EdgeRank3.
Facebook found themselves in an arms race, updating EdgeRank regularly to combat those gaming the system. Businesses just didn't want to play fair and pay to reach the fans that had voluntarily signed up for updates. This year, Facebook threw down the gauntlet. EdgeRank is dead. Facebook unveiled a new ranking system that weighs over 100,000 factors4. Complex machine-learning is now operating behind the scenes, ostensibly to improve the quality of top stories on the news feed. It's no coincidence that the new system is nearly impossible for businesses to decode.
Facebook is no longer playing coy. Earlier this month, a leaked slide deck from the company brashly declared that organic reach will continue to decline over time. It's bad news for small businesses without a marketing budget. The alternatives are scarce – both Twitter and Pinterest are pursuing advertising options; it's inevitable that any social media site will start turning the screws on businesses. The best strategy for keeping in tune with fans is one that seems downright old-fashioned – building an email list.
It's not all doom and gloom on Facebook; many businesses find that even limited reach is invaluable for engaging with fans. If promoting on Facebook has proved worthwhile, read Scott Ayres' recommendations for business pages. In short, he recommends posting a variety of content – and not boosting posts unless they can lead to sales or leads – an ad, coupon, contest or a link to your website.
[flickr]Cover image by woodleywonderworks on Flickr.[/flickr]