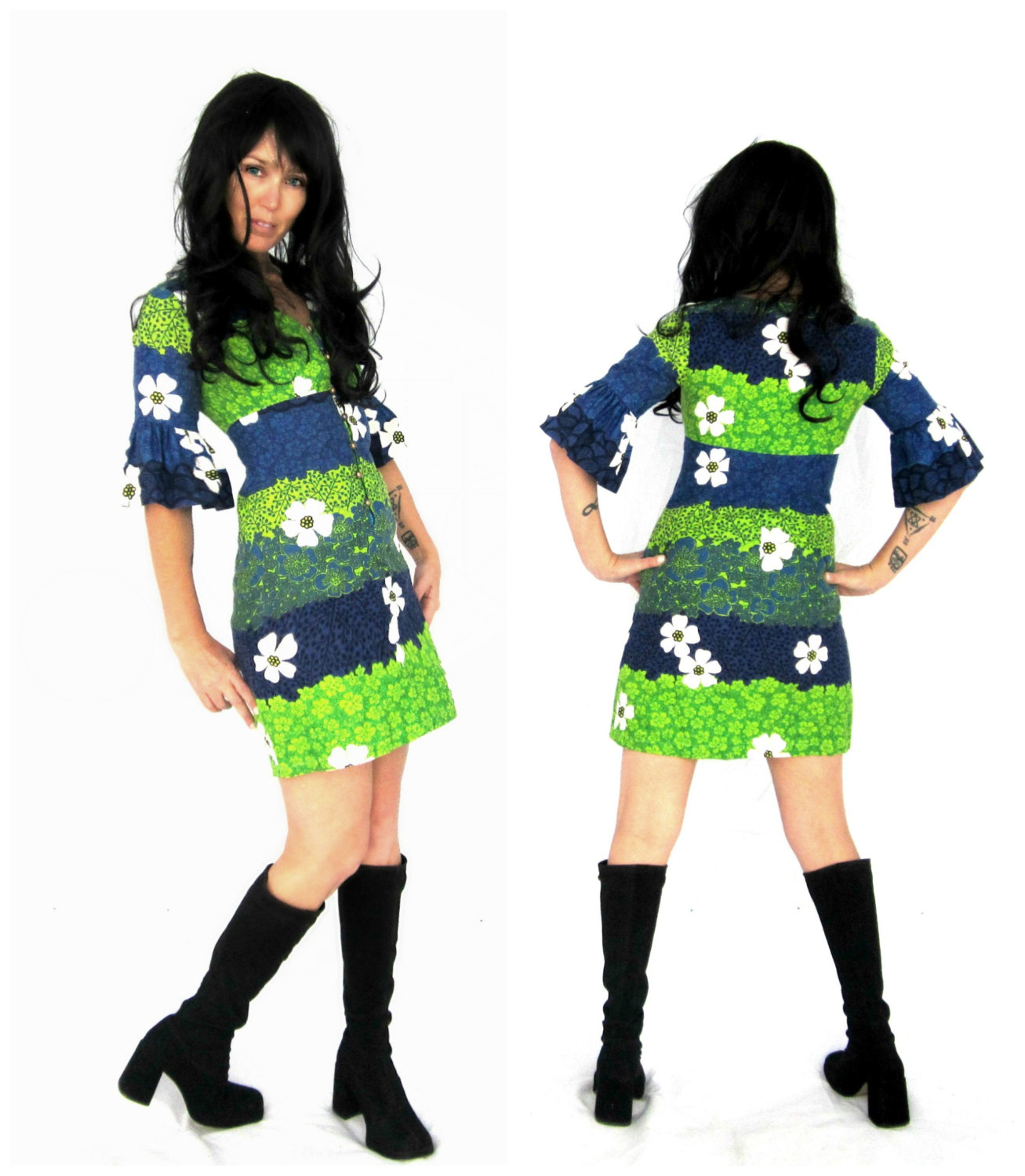 07 Jan

Viva Vintage: Love That Lingers

Dawn Winslow of Love That Lingers spent years touring with Phish and the Grateful Dead, and living on the big island of Hawaii. She's brought all the fun and energy into her vintage shop to share with everyone. Dawn is a full-time Etsy seller that started with handmade clothing, then burst out of the gate with her instantly-successful vintage shop.

[hr]

Your shop has such great energy. What inspires you when photographing your items?

Thank you! For me inspiration just flows through what I am photographing. I'm usually in a slight day dream, wondering who created it, who owned it and where the item has been. What does the item have to say? How can I convey its story?

Love That Lingers has been open less than three months and you already have over fifty sales. What brings in most of your traffic?

Very good question – one I ask myself daily. I'm still shocked my shop was "discovered" so soon into operation. From the stats I have, much of my traffic comes directly from Etsy browse and searches. I think many people might just come to Etsy to browse sections, so making sure you have a photo that stands out helps – and also fine-tuning SEO.

What is your favorite era to pick from?

Oh wow, this is a tough call! It's actually a toss up; I adore the 50s style home decor, over-sized sunglasses and sweet swing dresses. The 60s calls to my inner rebel with the micro mini dresses and sassy hot pants!

Tell us about hunting for the perfect vintage items for your shop.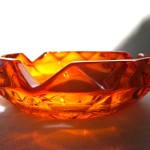 My favorite pursuits are when I discover a new nook and cranny, the small little second hand stores that aren't as well known. Often I find a better selection at these locations then the huge warehouse-style second-hand stores. One of my new favorites has some wonderful vintage treasure brought in by her husband, who owns a business that cleans out estates. Major power couple move! It's like shopping at an estate sale from several houses and eras blissfully under one roof. I even picked up 1940s sofa for myself that I plan on keeping, it's incredible!
Etsy has a steep learning curve. What has been most challenging so far?
Ha! Speaking of SEO! That was the most tricky one for me. I naturally tend to think a bit abstractly, so I really had to learn to write for the person coming to Etsy to shop. I think about what would I type and search for, versus all the useless adjectives I once used in my titles and tags.
Do you have pointers for sellers looking to improve their product shots?
Photos for me are always a work in progress, but natural lightning is a must. It can be tricky with clothing to capture the right size image for the thumbnail. I've found having the camera at least 10 feet back helps. In the warmer months, I set up a 10×10 E-Z Up tent with white vinyl walls in my backyard. Even on a super sunny day, the walls provide the right illumination and create some really crisp photos.
I always try to get a close up of the material, and shoot from several angles. I also create a photo collage to make the most of the 5 photo limit. I model many of my items myself – I think being able to see the clothes in motion helps a lot!
What was your career before selling vintage and handmade?
I've been selling handmade since the mid 90s, but I've had several other paths along the way. In Honolulu I worked at Place, A Design Atelier by Philpotts. As the sales executive I helped run the public showroom for one of the top interior designers in the county, Mary Philpotts McGrath. It was a really wonderful experience. Not only did I learn invaluable lessons in running a business, but I also had the joy of working along side my best friend.
Out of your three Etsy shops, do you have a favorite?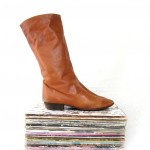 Love That Lingers is my baby shop and the one that I resonate the most with. It was very spontaneous; I had been saving so much vintage to upcycle for my other shops – but couldn't bring myself to deconstruct perfect vintage and was burnt out from sewing 10+ hours a day. Although I will continue to create for the other shops, Love That Lingers feels like destiny unfolding. Everything just comes together with grace and ease.
When you are not doing Etsy-related things, what do you enjoy doing?
I love to travel! Being in nature, camping under the stars with my partner and our dog is the best. Although I'll always be a beach bum at heart, I've found that being back on the mainland has so many perks to it. From the local Colorado mountain cabins, hot springs, and the sand dunes – to the not so local Flathead Lake and Glacier Park in Montana. So much joy to be had without wifi and sleeping to the sounds of the wild things.
You've spent a lot of time on the big island of Hawaii – how does that influence your style and creations for your handmade clothing shop?
Big Island (LOVE) as the locals say! DewdropzGarden certainly embraces the carefree, conscious, aloha energy that Hawaii tattooed on my soul. From the mostly all-summer style upcycled clothing to the tropical colors, floral headpieces – and the organic body butters and scrubs I learned to create while I was deep in the jungle, living sustainably off the grid.
Do you have any wild stories to share from your time touring with the Grateful Dead and other jam bands?
Haha! So many wild and crazy times and most are almost unbelievable! Back on New Year's Eve 1999, I went to see Phish with many of my friends from fall tour. We took the train back and forth from our hotel to Madison Square Garden each night. Our "crew" literally took up the entire escalator at Grand Central Station!
The last night of the shows was on New Year's Eve – the energy was so intense in NYC. It was complete mayhem, I even saw a ninja fight at the train station! We all made it back to the hotel safely, along with some new phriends from the show. The night crew at the front desk decided to party with everyone, so it was a complete free for all. There were even (phish) kids sleeping in the hallways and elevators!
On 1/1/2000 at around 7 a.m., just as everyone is starting to call it a night, the manager came into the room to kick us out. I'll never forget the look on his face, staring at the largest slumber party ever recorded in a double bed hotel room. There were at least 50 people in the room. He gave us an hour to pack up and get out; I've never seen more people go from a delirious slumber to all moving in sync to get their things and get out before the cops came!
It's a memory I look back on and wonder myself how was that even possible!? The joys of youth shall not be forgotten!
Keep up with Dawn and all of her fabulous goings-on on Facebook. I'm really excited to see what Love That Lingers will be offering in 2014!