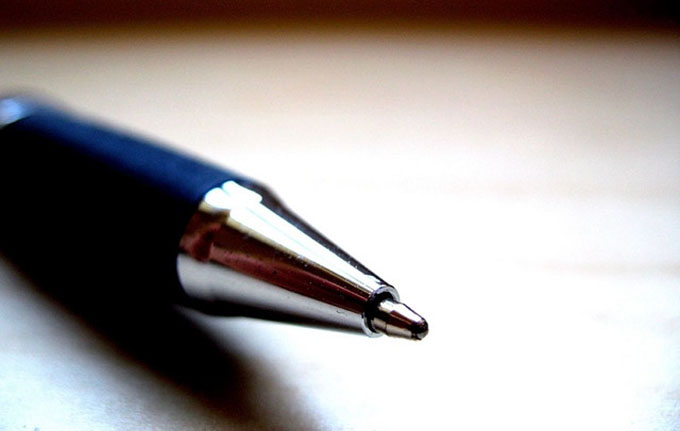 05 Apr

Vendor Virgin: Applying for Craft Shows

In the previous installment of Vendor Virgin, we gave you the resources to find upcoming craft shows in your area. Now with a list of potential shows in hand, it's time to narrow down the choices to find the perfect craft show for you.
Craft show considerations
The biggest consideration is whether the show is a good fit for your product. Most crafts can be sold at any show, but the Women's Expo may lead to more profits from your handmade bohemian skirts than the County Fair & Rodeo. Indie craft shows are a better fit for unusual and eclectic items than a more traditional show.
As a crafter, you'll want to pay special attention to whether the show is a juried show. Juried shows require you to submit a portfolio to a selection committee, who will choose exhibitors based on originality, quality, appeal and the type of crafts. Most juried shows will have a non-refundable jury fee to cover the time and efforts of the selection committee. Non-juried shows accept applicants on a first-come, first-serve basis. Items are not required to be handmade, which can lead to a lot of vendors that are simply re-selling items purchased wholesale. Since non-juried shows have no selection committee, there may also be a wealth of similar crafts at the show; imagine the nightmare of showing up as a jewelry artisan to find jewelry on every other table. Prepare for a long day.
The carefully-selected nature of juried shows means that items will generally be better quality with higher price tags. These can be lucrative shows if your items fit the bill. The sweet spot for these shows are items in the $20-60 price range. Items on the higher end of this range will be more difficult to sell at a non-juried show. It's not black and white, though – many non-juried craft shows have been running for years and have huge potential as well. Make sure to apply quickly to non-juried shows you're interested in since slots can fill up fast.
Many first-time vendors are thrown off by the booth fees. The fees can vary greatly – I've seen booth fees range from $10 to thousands of dollars. As a vendor virgin, cheaper shows are often the right choice to gain experience and feedback on your items. A rule of thumb for estimating whether your booth fee will be covered is to expect that 1-3% of show attendees will buy something. If 1000 people are expected to attend the show, you can anticipate selling 10 to 30 items – if the profit from 10 sales will cover the booth fee, you're golden. Recurring shows will have attendance figures from the last show to help you figure this out. Pay attention to the number of vendor slots at the show as well – more vendors means a bigger show with a higher fee, but also a larger attendance.
The most common booth fee is a flat fee – pay the money and you're done. There are also shows that collect a certain percentage of your sales as a commission. This is most common at non-juried benefit shows where the money goes to a good cause. Commissioned shows may have a small booth fee on top of the commission to cover basic costs. It's important to know what is included in your fee – it may be a table, chairs and a power strip or it may be an empty 8×8 space on the floor with no electrical hookup. Don't be afraid to ask for more details before signing up if the application is not specific. Craft shows can also have an entry fee for attendees – make sure that it's free or low-cost ($5-10) to get the most traffic to your booth.
Another important consideration is whether you are looking for indoor or outdoor craft shows. The benefit to outdoor craft shows is being able to show your artwork in natural light. People are more likely to spend more time walking around in nice weather rather than being cooped up inside; but the weather is not always nice! At outdoor craft shows you'll need to be prepared for dealing with wind and rain or blistering sun. There is a one-time startup cost of purchasing a tent to protect and showcase your items. A nice model complete with side walls and a rolling storage bag, such as the E-Z Up Express II, will run around $200 – plus another $60 for the weight bags (you'll thank yourself for adding these). Indoor shows are no picnic either; a 6-foot folding table, tablecloth, displays and lighting can run up the bill fast. Many crafters will already have some of the supplies required for an indoor show, so this is usually the best option for a newcomer.
Applying for the show
Once you've narrowed down the choices, it's time to apply! For non-juried shows, the process is usually straight-forward. Find the appropriate forms on the show's site or by emailing the organizer, fill them out and mail or email them with your booth fee. Keep a record of which shows you've applied for so that you can track them and follow up with the organizers if you haven't heard back soon. Read up on Must Ask Questions to put forth to the show promoter.
Applying to juried shows is more involved and more stressful. Most shows will ask for photos of your work; make sure the photos are sharp, taken under natural light on a simple backdrop featuring only your item so there's no question about the subject of the photograph. Jurors do not want to hear your life story in your vendor statement – use simple and concise language to describe what your items are made from and how you create them. For shows that want a more extended description, describe your style and what makes your crafts different than the many other applicants they are considering. If a website is requested, an Etsy shop is a great option; avoid linking to a blog unless your items are prominently featured on the front page.
Even after careful preparation, there's no guarantee of acceptance. Jurors are often looking for a variety or volume of work, which can be difficult for vendor virgins. The reason may even be more mundane – that there are already too many vendors for the type of craft you've created. Don't be disheartened if you're not accepted. Contact the organizer or jury committee to see if you can get more details about why you weren't accepted – often it can be a learning experience that can help on your next application.
This is part two of a series on attending craft shows from start to finish. In the next segment, learn about preparing for the show including what to bring, how to set up your booth and what you need to know about taxes and vendor permits. Read on in Part 3, Vendor Virgin: Preparing for the Show.
[flickr]Cover image by Fabio on Flickr.[/flickr]