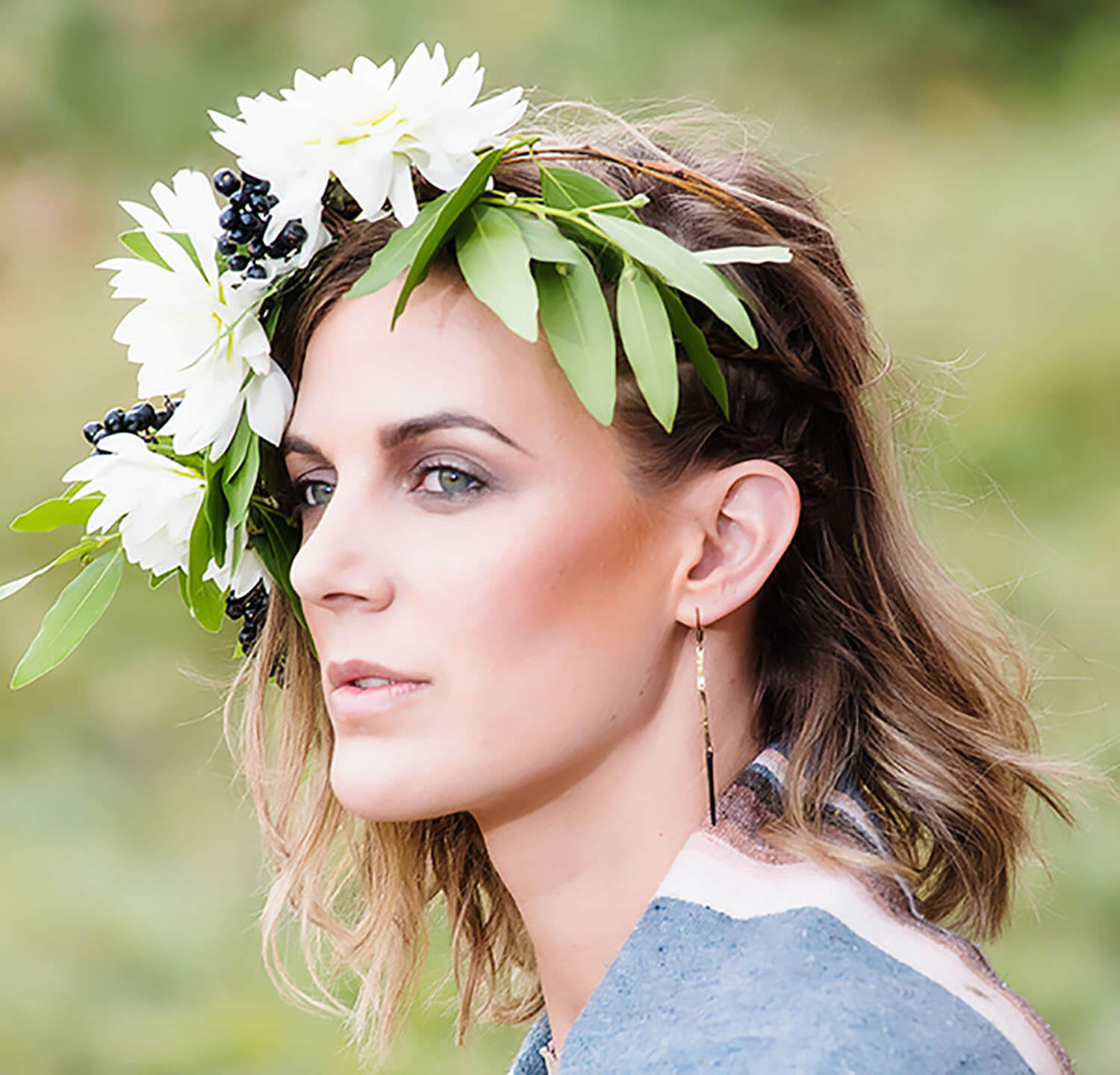 04 Feb

Seller Secrets: Working with Professional Photographers

I never imagined that I would hire a professional photographer to take pictures for my Etsy shop. I don't know about you, but money doesn't have time to burn a hole in my pocket.

I'm a firm believer that most sellers can learn how to take great photos without the help of a professional. If you focus on basic product photography, mastering camera settings, and the 4 simple tips for stellar photos – you'll be in the upper class already.

If you're just starting out, stop reading right now and check out those articles I linked. This advice isn't for you.

The rest of you have read the articles, you've put in the time. Looking back at your first product photos, you feel mildly embarrassed. I remember being so proud of photos I wouldn't give a second glance now.

We've come a long way – improved our photos dramatically, maybe even bought some expensive studio equipment. It's an investment in the business, after all.

But eventually you hit a plateau. You can't quite get the photo you want – all the sellers you admire are so creative with their photos, and you're stuck in a rut.

It's time to seek professional help.
Reasons to hire a professional
The rut. Sometimes you need a little creative spark – someone with a few tricks up their sleeve.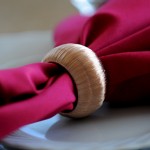 I finally broke down when I needed some fresh ideas for a new line of wedding napkin rings. I wanted to shoot them at a real wedding; my props weren't cutting it.
I considered crashing a wedding. Instead, I found a wedding photographer. She brought lots of new ideas, was excited to experiment – and best of all, had access to venues with an array of wedding decor options.
[quote]It was a no-brainer for me to find someone who has the experience.[/quote]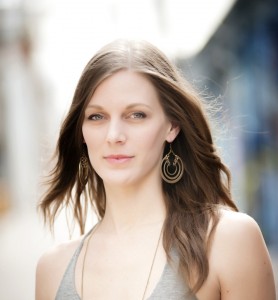 Jessica from Crow Jane Jewelry had a different reason; she wanted shots of her jewelry on models to show what her products looked like when worn.
She had no experience finding or photographing models, nor the studio set up to even consider it. She knew right away that she would need help to get the photos she wanted.
So maybe you're sold on hiring a professional for their creative energy, props and equipment, or experience.
If not, I'll throw in one last reason that's the hardest one to accept: professional photographers take way better photos than you.
I don't even know you and I'm totally comfortable saying that.
I'm also willing to wager that you craft way better than professional photographers. That's just the way it is. Practice makes perfect, and professionals have deleted way more photos than we'll ever take.
Good photography sells product. Sometimes it's worth experimenting to get an edge on the competition. Mix up your tags, get a few listings with professional photos. See what works.
Finding a photographer
Since you want a photographer to take professional shots of your products, it's tempting to search for a product photographer.
This turns out to be a terrible idea.
Product photography is not the hottest field – most photographers earn their living taking portraits or capturing events.
Focus on the type of photographs that work well with your products. If you sell knit hats for newborns, a baby photographer is a slam dunk (and might even have some volunteer models). If you sell throw pillows, seek out a real estate photographer who is used to capturing inviting rooms.
Okay great, but where do you find a photographer?
Jessica has a trick for finding motivated photographers – contact a local art school and get a list of recent alumni who do the style of photography you want.
If you're seeking out a wedding or baby photographer, ask your baby-laden friends if they've had any good experiences. Real estate photographers are easy – call the local RE/MAX or The Group office and get a recommendation.
Local Etsy teams are a great resource, along with local crafters. If you have a stack of business cards mined from craft shows like me, peruse the websites and see if anyone is looking suspiciously professional.
Tap your photographer friends; amateur photographers may still bring new ideas and techniques to the table. It seems like we all have that one nutty relative that's spent thousands on photography equipment.
If all else fails, Google "baby photographer <your city>" and see if anyone with positive reviews comes up.
Just the right fit
Hold up, hold up. Before you go running out and hiring a photographer, there's one important thing to get straight.
What exactly do you want?
You should have a clear vision that you can explain to prospective photographers. Most importantly, you should be able to explain your business and what makes your products special. We're talking 30-second elevator pitch here, not your life story.
The vision will give them a starting point, and the elevator pitch can help them lead you in a new, better direction for your image.
[quote]You might not want to stray from your personal vision, but remember to stay open-minded.[/quote]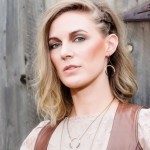 Jessica has a collaborative Pinterest board with her photographer for inspirational images and angles. She stresses good, open communication with the photographer to make sure your combined vision is compatible.
Photographers have experience with lighting, angles and locations – they just might open your eyes to great things.
[clear]
Weighing the costs and benefits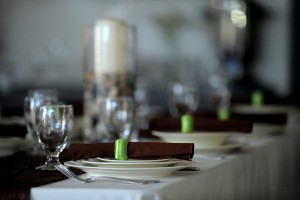 It's easy to get sticker shock when considering professional photography. Talk yourself down.
Underestimating the cost of photography is par for the course, especially when you're used to your own seemingly-free toils.
Think about how much you've spent on photography equipment, and how long it takes you to get a stellar shot (times a healthy minimum wage) – not to mention editing the photos afterwards.
My photographer could take wedding shots with a different tablescape every week. Pier 1 would love for me to try to match that.
Jessica's professional shots have not only helped sell her product, it's also polished her image. It's helped grow her business by attracting boutiques and other sales routes off of Etsy.
[quote]I'm always giddy at model shoots. There's an amazing, collaborative, creative energy that I don't get alone in my studio.[/quote]
I broke out of my rut. Sherri, my photographer, inspired me to try out new angles and techniques.
I'll give you fair warning, it's addicting to have your products looking so good. I was so nervous about dropping the cash for professional shots – now I want to have her shoot everything!
An affordable alternative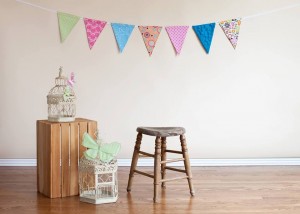 If you're still on the fence, Amanda from The Party Orchard has a strategy to get professional photos without spending a dime: crowdsourcing.
Amanda offers a discount to customers that provide a professional photo of her product in use. It's a perfect fit for her party supplies, since customers may already have a professional booked.
She admits it's tough to get perfect product shots this way; shots are submitted with her banners out of focus, or in the background. These aren't a lost cause, even the duds can provide some variety as the second or third photo for a listing.
Still have questions about hiring a photographer? Ask questions or share your experience in the comments.
My wedding napkin rings were photographed by Sherri Barber. Jessica's model shots are courtesy of Amanda Baker. Amanda's banner was shot by Farrah Jobling. Feel free to contact them if you enjoyed the photographs in this article.